Welcome to Charlotte Herczfeld Fine Art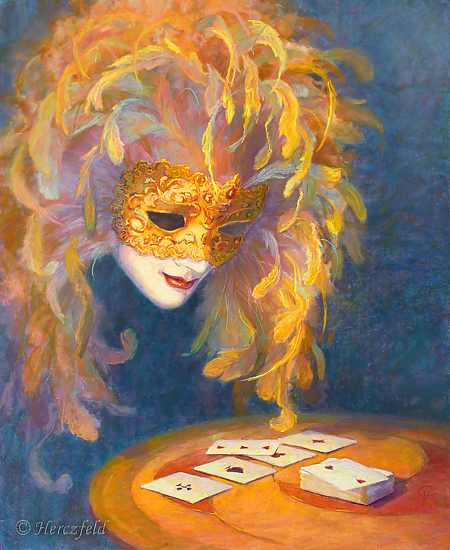 "You are a superb colourist,

and your work has a very special quality about it."

Jackie Simmonds (master pastellist)
---
New! A filmed demo of the painting Iceland is now up on Youtube.
---
The above painting, Solitaire, Venetian Mask, has been accepted into the 21st juried exhibition by the International Association of Pastel Societies. See the fabulous paintings in the show at the IAPS website.
---
In Swedish: Länk till min blogg på Svenska, Jesu Kors, om hur korsvägens tavlor för Fisksätra kyrka kommer till. Projektet har fått en egen blogg eftersom det är en speciell produktion.